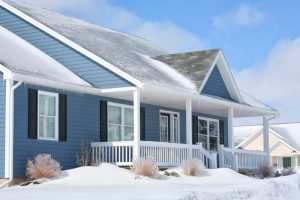 With temperatures still hovering in the 70's, there's a very good chance you're still using your air conditioner. Pretty soon, however, you'll look at the upcoming weather forecast and be ready to turn your AC off for good in favor of your heater.
That makes now the perfect time to schedule heating maintenance if you haven't done so already, and you can arrange for that right now by giving our team a call. We provide tune-ups for a wide range of heating systems!
But before you start using your heater full-time, we want you to take one very important step–turn off your air conditioner until next spring! And this isn't as simple as just flipping off a switch. Read on as we walk you through how to do this.