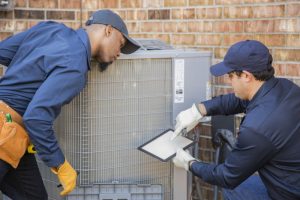 Spring is officially here. Sure, we may still have a couple of bouts of snow flurries here and there in the coming weeks, but you know as well as we do that soon enough, you'll need your air conditioner on a daily basis.
Is your cooling system ready for the task? If you haven't scheduled your spring maintenance appointment yet, there's a very good chance your air conditioner is not ready for what summer is about to bring.
We don't say that to sound dramatic, but we have many customers who don't necessarily see the benefits of maintenance, and feel like it's okay to skip it. This is an annual service (biannual if you have a heat pump) and we really want to shift your perspective on its necessity if you're considering forgoing it this year. What do you get with routine maintenance? Read on to find out!