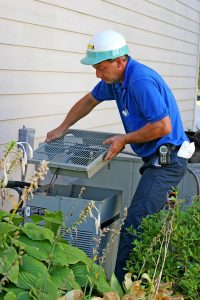 If you've never had maintenance done for your air conditioner, and/or it's broken down to the point that no repair will get it back up in running, then it is too late for AC maintenance. This is literally the only case in which it would be "too late" for a Salt Lake City air conditioning tune-up. Otherwise, while we do recommend getting that tune-up done before the heating season begins, there really is no wrong time of the year to have it done—so long as it's scheduled once a year (twice a year for heat pumps).
"Okay, but I can skip it this year, right? My AC is working fine after all."
The fact of the matter is, AC maintenance is one of the most important, if not the most important, services you can have done for your cooling system. It keeps your air conditioner clean, adjusted, and it grants you the peace of mind that it has been thoroughly checked over by a pro. Maintenance tune-ups are not a luxury service—they should be done on a regular basis.