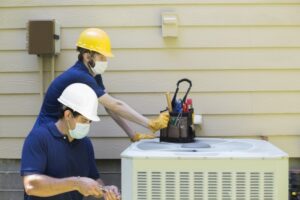 Summer is upon us, and it's time to put your air conditioner to the test.
Of course, you don't have to test it at all if you've just had it professionally tuned-up. Professional maintenance tune-ups are needed once a year (or twice, in the case of a year-round heat pump system) to keep your air conditioner working as effectively and efficiently as possible, for as long as possible.
Maintenance also helps reduce up to 85% of the repair needs that your air conditioner might ever need in its lifetime. Still though, it is possible for repair needs to crop up between tune-ups. For this reason, it's important that you know the signs that your cooling system needs repair, so you can give us a call right away.
Read on to learn what some of the most common AC repair needs are, and what indicators to watch out for.