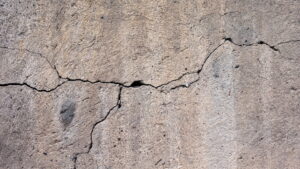 If there's a phrase that has the most potential to strike fear in the hearts of Utah homeowners, it has to be "slab leak." Perhaps you know a neighbor, friend, or family member who's suffered from a slab leak problem.
These problematic water leaks occur in the pipes that run beneath a house's concrete slab or foundation. Because they are notoriously difficult to detect, slab leaks often go unnoticed for a long time. Once the signs of a slab leak become apparent, locating and accessing the slab leak creates another set of problems.
Even though slab leaks aren't always preventable, noticing the first signs of slab leaks is the key to early detection. Here are common signs of slab leaks that all proactive homeowners should recognize.