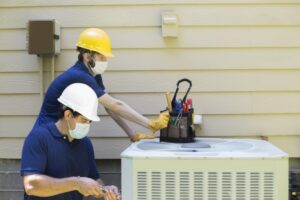 Spring is right around the corner, and you know what that means! Allergy season, right?
Okay, well, yes. It's allergy season and you should be sure to have the right indoor air quality system in place to mitigate your allergy symptoms while at home. We can help with that!
That's actually not what we're talking about today, though. We realize that this is the time of year that many homeowners throughout Salt Lake City and beyond start looking into their air conditioner options. Perhaps you have an aging system that's just not cutting it anymore—it's working inefficiently and costing you way too much money to operate. Or maybe you have a perfectly "fine" air conditioner, but you want to upgrade to an even better one because you've heard of the benefits of going ductless, or getting an inverter drive air conditioner.
We applaud your due diligence in starting this process now, before you need your air conditioner the most. But we do want to alert you to something that not too many homeowners consider—the size of your air conditioner matters. Read on to learn more!