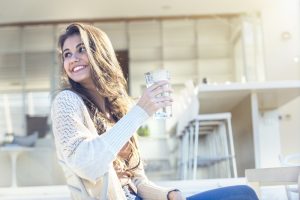 "My water is coming from a city water main, not a well, so the water quality is fine, right? My water is going through a treatment process already."
You are correct. However, something to keep in mind is that this water has miles and miles to travel before it enters your home. Along the way, it can pick up contaminants. No water treatment plan can be 100% effective at removing all the impurities from your water.
There's always a chance that some trace elements such as lead or cyanide can make their way into your home's water supply. There is no "safe" level of exposure to these materials, either. If you want to add a layer of protection to your home's water supply, then you should consider the installation of a whole-house water treatment system. This is particularly true if you notice the following symptoms.