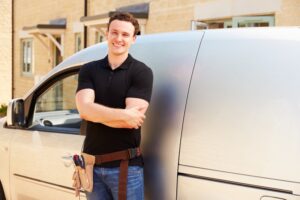 One of the most common repair calls we get for heat pumps is that it's stuck in one mode or the other. If you're a heat pump user, then you know these are incredibly efficient, refrigerant-based, and year-round systems that provide you with efficient cooling and heating. But… one problem in particular can cause it to malfunction–its inability to switch from heating mode to cooling mode or vice-versa.
When this happens, it's usually because of a stuck reversing valve, which requires a call to us. First, though, check to make sure the air filter is clear of debris and the thermostat is working (and set) correctly. If you've checked both those things and the problem is still occurring, then it's time to give us a call.
This isn't, however, the only problem you might ever face with your heat pump. Read on as we uncover some heat pump symptoms that mean it's time to give our number a dial.