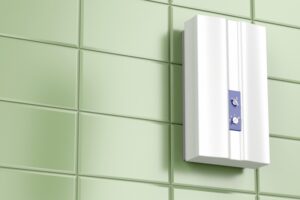 If there is any home comfort system in the modern home that people tend to take for granted–as unintentional as that is–it's likely the water heater. Even though this is the most often used appliance in the average home, you likely don't give yours a whole lot of thought, unless something goes wrong with it. Then, when something is amiss with the system, the next question is "do I repair it or replace it?"
The answer to that question is really in its age. If you have a newer water heater and this is the first time it's needed a repair, then that's likely the best course of action. If yours is edging on a couple of decades in age though, and it's needed repairs more and more frequently, it's time to replace.
Let's say you're in the latter camp, what next? You may have always had a traditional, storage tank water heater in your home, but this doesn't mean it's what you have to stick with. There are benefits to staying with a tank model, and we'll talk about that below, but you might do well to consider a tankless water heater installation instead. Read on to learn more!