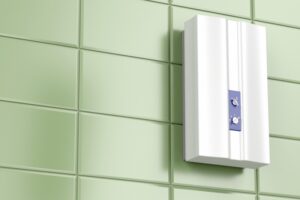 If you've seen a tank model water heater–which you probably have–then you know it is large, pretty noticeable, and can even be a little noisy too. In other words, it's going to be difficult not to pay some attention to this system, if this is what's in your home. You probably even know that it needs occasional professional maintenance from a qualified plumber!
Why? Because scaling… the buildup of minerals from hard water… can have a negative impact on it, causing issues such as water pressure problems, temperature fluctuations, and eventually even system corrosion. A tank water heater needs to be "flushed" out to get rid of sediment builup.
Of course, since it doesn't have a tank, a tankless system doesn't need the same level of care, right?
Meh, not so right. In fact, much of the maintenance we do for conventional tank water heaters is pretty similar to tankless water heater maintenance. Read on to learn more about why tankless water heaters need maintenance too.