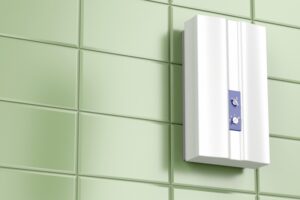 There's nothing better than a long, hot shower on a cold, winter day in Utah. And there's nothing worse than your hot water going out halfway through that shower, blasting you with icy cold water.
If your hot water heater is due to be replaced soon, or your existing water heater just isn't meeting the demands of your household, perhaps you've wondered if your home would benefit from a tankless water heater.
There are definitely pros and cons to tankless water heaters and things to consider when deciding between the two types. Read on to discover if a tankless water heater is better for your family's needs.