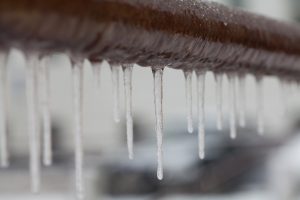 The weather is getting progressively colder and drier, leaving many homeowners to scramble to make their HVAC maintenance calls if they haven't already, or ensuring their indoor air quality equipment is in good shape to get the through the season. But as temperatures drop, be sure you don't forget one other very important system in your home—the plumbing system.
We recommend that if you haven't already, you take precautions now to help prevent pipe freeze. This can include disconnecting outside homes and faucets, insulating your host bibs, and checking to ensure any exposed pipes in your home are insulated—this includes indoor pipes that are under your bathroom and kitchen sinks! If you're looking for more tips on how to best prepare your home for winter temperatures, don't hesitate to reach out to our team for professional Salt Lake City plumbing services.
In the meantime, what do you do if you're reading this post and your pipes already froze?