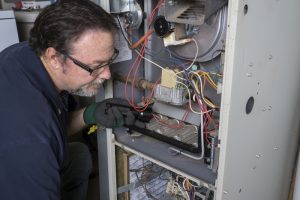 If you've just had your furnace a few years and it starts experiencing an issue, such as making a strange noise or blowing out cool air, then you know that it's a repair need. But what about when your furnace reaches the point that repairs are just a temporary bandaid for the inevitable? At what point do you stop calling for repairs and instead start researching your replacement options?
That's the question we're going to look at here today. It's the biggest question you'll have to face with your furnace after all, so we want to help ensure you make the best choice for your home and your specific needs. Our service techs have a lot of experience with these systems and will not lead you astray!
Read on to learn some of the signs that it is, in fact, time to consider furnace replacement.