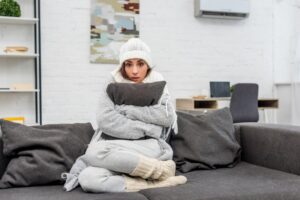 Winter is progressing right along and just like every winter before, there's no escape from the cold when you're outside. But there is indoors! When you have a powerful heater, you never have to worry about staying cozy indoors.
But is your heater reliable? More importantly, is it efficient? The best way to guarantee a "yes" response to both those questions is to keep up on your annual heating maintenance appointments. This allows our technicians to fully inspect, clean, and adjust your heater to ensure optimal performance.
Did you know there are more ways to boost your heating efficiency? This is important, since nobody should have to pay more than necessary to stay safe and comfortable in their living space. So what is it that you can do to boost efficiency and save money? Read on!