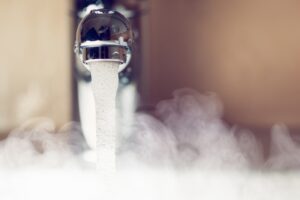 Water heaters are one of those home comfort systems that are really easy to take for granted, right? We rely on this part of our plumbing system the most, but if they're out of sight they're pretty much out of mind—until something goes wrong.
And when something does go wrong, you might find yourself scrambling to replace that water heater. It's very tempting, when doing so, to get the exact same make and model that you had before, just for ease of the purchase. But what if rushing into this decision leaves you with a water heater that's not very efficient for your household?
You might have always used a large tank water heater, but perhaps a tankless water heater will be best moving forward. Read on as we uncover the pros and cons of each, to help you make an educated decision about your next water heater installation.