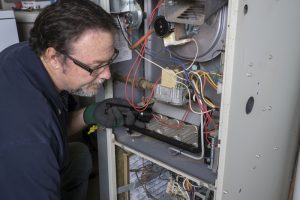 Okay, nobody wants a furnace problem at all. But there is one in particular that should be avoided more than the rest due to the potential hazard it brings—and that is a cracked heat exchanger.
If your home is like the majority in Salt Lake City, it's very likely that you're using a gas-powered furnace to heat your home. Gas furnaces not only provide a large amount of heat, but they do so at less expense than electric heating systems, since natural gas costs less than electricity per unit.
But any natural-gas appliance, while built with safety features and customer safety in mind, has the potential to develop hazards. We don't say this to alarm you, especially if your furnace is well maintained and on the newer side. However, we definitely do want you to be aware of the danger of a cracked heat exchanger.