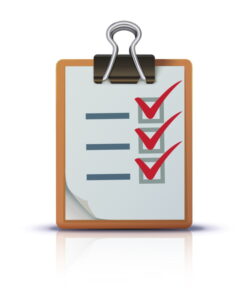 Temperatures have certainly started to warm up recently, and with these warmer days, it's almost time to turn our attention to our home cooling systems. Have you scheduled maintenance for yours, yet? Maintenance helps your HVAC systems work as efficiently and effectively as possible, for as long as possible, by allowing our professionals to thoroughly inspect, clean, and adjust the components that need it.
That said, while this service is important and you'll see us discuss it more as we progress into spring and then summer, it's not the time to start ignoring your heater. In fact, if you've noticed some troubling symptoms with your heating system, you should probably give us a call to see if you need repairs. Putting this off could leave you with a broken-down furnace when you need it the most, either when we go through another cold spell this spring, or when you need it in earnest next fall.
Read on to learn more about some of the common end-of-season heater repair needs you might come across.
Loud or Unexpected Noises
If you're utilizing a furnace for your home heating needs, then you'll always hear some sounds as it operates. This might include the air flowing through the vents, and even the slight rattle of the air ducts as the temperature inside them fluctuates, causing the ducts to expand and contract.
What you don't want to hear, however, are any sounds that seem out of the ordinary. This can include banging, clanging, excessive clicking as the system cycles down, or anything else you've never heard come from your furnace before. While some sounds can end up indicating something really benign, others can be the warning of something more serious, such as a cracked heat exchanger.
Odd or Acrid Odors
The only time you "should" ever smell anything coming from your furnace will be at the very beginning of the heating season. When you turn your furnace on for the first time for the season, you might detect the smell of dust and grime burning off of the vents, jets, and heat exchangers of your heating system. However, this smell should dissipate pretty quickly–in a few days at most.
If you're smelling something suspicious this late into the heating season, it's definitely a sign that something is amiss. The best thing to do is stay on the safe side by shutting down your furnace and giving us a call.
Lukewarm Air Coming from the Vents
If you've always noticed the temperature of the air coming from the vents to be higher than it is now, it's a sign of a problem. Homeowners will sometimes brush off lukewarm air when temperatures outside are milder, but the fact is, the air coming out of the vents should always be the same temperature–the fluctuation in-home temperatures comes from how long the furnace runs for.
So if the air coming out isn't warm enough (or powerful enough), it's indicative of an internal furnace problem that needs to be checked out by a professional!
See what keeps our customers saying "I Love My Design Comfort!" Contact us today for professional and reliable heating repair in Salt Lake City and beyond.