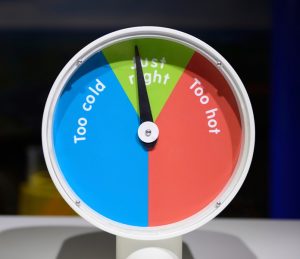 Have you ever thought about the environmental impact of your home's HVAC system? Cooling your home in Salt Lake City accounts for a substantial portion of your household's energy consumption. Not only does this affect the planet, but it also affects how much you spend on your utility bills. If saving money and the planet sound good to you, read on to learn more about how to make eco-friendly choices when it comes to your home's HVAC system.
Upgrade to a Smart Thermostat
If you have an outdated manual thermostat, consider upgrading to a smart or Wi-Fi thermostat. These devices give you greater control over your home comfort while reducing your carbon footprint. That's because they allow you to change your home's temperature remotely to avoid energy waste. They also "learn" your heating and cooling patterns and adjust accordingly and provide reports on how to optimize your energy use.
Schedule Routine Maintenance
In order to get the best performance from your AC, annual maintenance is essential. During maintenance, our technicians perform a thorough inspection of your system to make sure it's running as efficiently as it can. An AC that's running at peak efficiency will reduce your energy consumption.
Choose a Ductless System or Heat Pump
Is your current AC nearing the end of its lifespan? When it's time for AC installation, consider a ductless mini split or a heat pump. Heat pumps rely solely on electricity and don't burn fossil fuels. This makes them the green option when it comes to heating and cooling your home.
Heat pumps also provide heat in addition to cooling so you'd be replacing both your heater and AC by getting one installed. Heat pumps come in ducted and ductless systems. A ducted heat pump relies on your home's existing ductwork and the entire system consists of an indoor and outdoor unit, similar to a traditional AC.
However, a ductless mini split doesn't use ductwork. This makes them ideal for newer homes that don't have ductwork or smaller houses where space is an issue. These systems have the potential to be an incredibly eco-friendly choice.
That's because you can easily control the temperature of your home on a room-by-room basis. You can avoid cooling or heating rooms that aren't in use. You can also adjust the temperature of each room based on the temperature preferences of individual members of your household. As a result, your family members will all feel comfortable and you'll potentially reduce your utility bills substantially.
Set Your Thermostat at 78°F
According to the Department of Energy, the optimal temperature to set your thermostat at during the summer is 78°F. If that feels too warm for your household, consider adjusting the temperature one degree at a time until you find a comfortable temperature for everyone. Keep in mind, each degree set above 72°F can save you up to 3% on your cooling costs.
See what keeps our customers saying "I Love My Design Comfort" and contact us for your next AC installation.