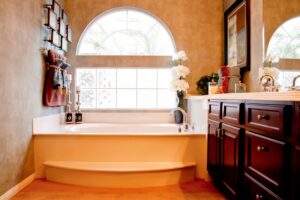 If you came across this blog post, then we're going to guess that your bathroom doesn't look the way you would like it too, right? Maybe it is not as functional as you think it could be, or perhaps you're having trouble moving around the space with ease.
Depending on your specific scenario, a bathroom remodel can be a great idea! After all, aside from your kitchen, the bathrooms are often the most used rooms within a living space, and remodeling can give you a great new space.
But it's very important that when you're considering a bathroom remodel, you consider what that remodel means for the plumbing. Preparing and planning the right way for all components of your remodel job will make a huge difference in your results. There might even be things you haven't consider at all about your bathroom plumbing. Read on to learn what they are and to avoid some of the most common problems with your bathroom remodel.