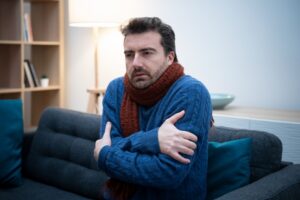 Boiler systems are unique and powerful heat sources for the homes and businesses they reside in. Unlike forced-air heating systems like furnaces or heat pumps, boilers are radiant heating systems. Through the use of heated water that's cycled through a series of pipes, and in some cases radiators, these systems keep households exceptionally comfortable and warm throughout the chilliest of winter days.
This all said, something that your boiler does have in common with all other HVAC systems is that eventually, it will break down to the point that you'll need to replace it. Sure, boilers last longer in comparison to forced-air systems, but no heater can last forever.
Deciding to upgrade or replace your boiler is a big decision, and not always the cheapest decision. But ultimately, replacing your aging or degrading boiler for a newer one will save you money month-to-month on your heating needs, helping you pay back the installation cost fairly quickly. So, when do you know it's time for a replacement? Read on!