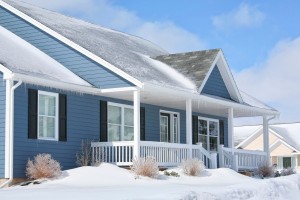 In a Daily Herald article written almost exactly 2 years ago, the writer described Utah as "drier than the Sahara" during the winter, and appropriately so. He noted how this intense decrease in humidity caused many illnesses that season, and the flu ran rampant. This is not a problem that's unique to 2014, though. Utah has had this problem for many years, and will continue to have it for years to come.
So should we all sit back and just accept that we live in an extremely dry community that's going to lower our immunities and make us sick? Oh, not to mention, low moisture levels can damage your home. No! You should not accept that. Instead, you should invest in a Taylorsville, UT whole-house humidifier.
Dry Air and Its Damaging Impact
There are many reasons that dry air is bad for us, and for our homes. For starters, as we mentioned above dry air causes the cold and flu to spread more easily. This means that you and your family are more likely to get sick over the chilly winter season. Additionally, dry air makes already cold temperatures seem even colder. As a result, you turn up the temperature on your heater, which causes it to work harder than it should need to.
Dry indoor air also causes uncomfortable situations such as dry skin, dry lips, eye irritation, and other unpleasant symptoms. Static electricity is another side effect of low moisture in the air—while it may have seemed funny as a child to slide over the carpet in socks and shock your siblings, as an adult it's admittedly less amusing, right? Lastly, dry air creates problems for your wood furnishings and fixtures—causing them to dry out and splinter.
Don't Suffer from Dryness Any Longer!
A whole-house humidifier truly is the way to go if you want to achieve optimal comfort in your home. Perhaps in the past you've dealt with low humidity and the resulting illnesses with a portable humidifier—maybe even one of those cute models you can buy at the store that look like a penguin or a frog.
This is simply inefficient, however, no matter how appealing it may seem. A whole-house humidifier can be integrated with your existing HVAC system, and will provide comfort and relief from dry air throughout your entire home. These systems are just as convenient as they are incredibly helpful.
The Importance of Professional Service
Do remember, that when it comes to improving your indoor air quality, you only want to trust licensed professionals to complete the installation and any continuing services for your whole-home humidifier. Doing so means that you can rely on the work that is done, and you will not be held liable should something go wrong with any of your humidifier services. We are here to help, and happy to do so.
We would love the opportunity to show you what it is that keeps our customers saying "I Love My Design Comfort!" Get in touch with us today to schedule your home comfort services.