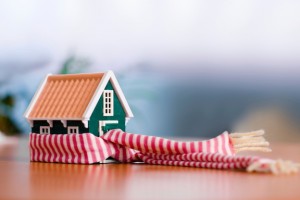 There are quite a few Utah residents and homeowners who don't even realize just how bad the air quality can get in our area. We experience a weather phenomenon pretty often during this time of year called an inversion—which happens when normal atmospheric conditions literally become inverted. This traps a dense layer of cold air under a layer of warm air, and along with it, traps pollutants.
This problem is bad enough if you spend a lot of time outdoors, but it can be even worse when you're indoors. In fact according to WebMD, your home's indoor air quality can actually be worse than that outdoors. This is true of any state, but is especially pertinent in Utah. Fortunately, we have a wide range of West Jordan, UT indoor air quality products to help keep you healthy and comfortable indoors. But it's worth learning why these efforts are so important.
Cold, Rainy Weather and Your Health
The cold and rainy weather we've been experiencing lately is causing the inversions we just mentioned, and is also kicking up fine particulate matter such as dust, debris, pollen, and other irritants. These particles can pass through your nose and throat, causing you allergy and asthma symptoms, especially if you already suffer from these ailments.
Whole Home Solutions
So what can you do? While there is not a whole lot the average homeowner can do to control the quality of the air outdoors, there is certainly steps you can take inside. Airborne pollutants such as dirt, dust, and even pet dander can be filtered out using a high efficiency air filtration system or electronic air cleaner.
Sometimes these products may not be enough, however, and the viruses and bacteria that the poor quality outdoor air brings into your home needs something a little stronger to fight it off—a UV air purifier. This is a device that's installed directly into your HVAC system's ductwork to kill microorganisms at the source and prevent them from reproducing.
Standard Air Filters Are Not Enough
You should certainly be changing your HVAC system's air filter on a regular basis—at least once every 3 months during periods of use, and more often if you have significant contaminants in your home such as pet dander or cigarette smoke. This standard air filter, however, does not thoroughly protect your indoor air quality.
In fact, this air filter is not even designed for that purpose—it exists to protect the inside components of your HVAC system from dirt and debris. High quality air filtration systems are far more effective at removing solid particulates like dust, pollen, mold, and bacteria.
Is There Anything More I Can Do?
Your indoor air quality may always need a little assistance by way of professional indoor air quality systems or services, however there are ways for you to reduce your carbon footprint and perhaps help improve the overall air quality in your community.
Whatever you can do to reduce vehicle emissions within your community will help reduce the problems faced with winter inversions, and can help the collective impact on air quality throughout your neighborhood and beyond.
Whatever your indoor air quality requirements may be, Design Comfort understands the unique needs of Utah residents. Contact us today and learn why our customers say, "I love my Design Comfort!"