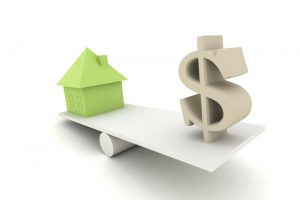 When it comes to heating installation in Salt Lake City, UT, it's understandable that people want to spend as little money as possible. Furnaces are expensive pieces of equipment and no one looks forward to the time when their heater finally conks out and purchasing a replacement is inevitable.
However, no one wants to buy a new heater only to have issues with it soon after. Not that a brand-new system is going to break down or need repairs. We're talking about performance here. Lower-priced heating systems are not very energy efficient which means they don't save much on energy bills. You might not be entirely happy with your home comfort level either.
Homeowners who have a bit more to spend when it comes to upgrading their furnaces often wonder just how much more should they spend. Let's review high-efficiency heating systems to see if one is right for you.
What Is a High-Efficiency Heating System?
A high-efficiency heating system is aptly named. It's extremely energy efficient compared to standard units and uses less energy to operate. A furnace's efficiency is determined by its annual fuel utilization efficiency rating (AFUE). Take a look at this chart from Energy.gov.
Mid-Efficiency Heating Systems:
Exhaust fan controls the flow of combustion air and combustion gases more precisely
Electronic ignition (no pilot light)
Compact size and lighter weight to reduce cycling losses
Small-diameter flue pipe
80% to 83% AFUE
High-Efficiency Heating Systems:
Condensing flue gases in a second heat exchanger for extra efficiency
Sealed combustion
90% to 98.5% AFUE
How Much Money Does a High-Efficiency Heating System Save?
There's no straightforward answer to this question because there are a lot of factors at play. How well your home is insulated, where the furnace is located, the cost of utilities, whether the furnace is properly installed, and if it is maintained properly are just a few of these factors.
The easiest way to get an idea of just how much you stand to save is to use a furnace efficiency calculator. Enter various factors to compare how much your current furnace costs and then compare it to furnaces with higher AFUE ratings to get an idea of your potential annual savings.
Generally speaking, high-efficiency furnaces make sense when:
You live in a cold climate
You plan to keep your home for 10 years or longer
Local energy costs are high
You can take advantage of state and government rebates and tax credits
That's right: there are potential tax credits and rebates available to consumers who upgrade their furnace to one with a higher efficiency rating. Here are some state and government resources about rebates and tax credits. Colorado Springs Utilities offers rebates for ENERGY STAR® rated furnaces. Colorado Natural Gas offers rebates for furnaces with an AFUE rating of 95% or higher.
The Bottom Line
We know researching what type of furnace to buy can be a confusing and stressful process. But it doesn't have to be! When you rely on our team of experts, you know you're getting an informed and honest opinion. We're here to advise you on the best heating system for your home and your family. Schedule a heating consultation with us today.
See what keeps our customers saying "I Love My Design Comfort" and contact us for heating services today.