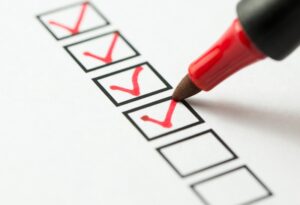 When it's time for heating installation in Salt Lake City, UT, there are a lot of factors to take into consideration. If it's been a while since you bought a heater, you might be perplexed by all the options now available. It's no longer a question of which type of furnace to buy, but which type of heating system to buy.
If a heating system that's energy efficient is high on your priority list, it makes the decision more challenging if you haven't done your research. Today's modern heating systems are designed for efficiency but there's still a lot of variation from system to system.
Let's go over the options for eco-friendly heating installations so you can be an informed consumer. After all, a heating system's energy efficiency is a great way to save money on utility bills over the lifespan of the heating system.
Furnaces
Furnaces are a tried-and-true heating system and they're the most common system found in US homes. However, furnaces can vary wildly in terms of efficiency. If you have your heart set on a furnace but still want a more eco-friendly option, there are 3 things to take into consideration: gas vs electric, its AFUE rating, and for gas furnaces, if it's single-stage vs two-stage.
Gas Vs Electric Furnaces
Although it's dependent on the fluctuating cost of gas vs electricity, gas furnaces are generally considered more energy efficient than electric. They'll heat a home much faster than electric furnaces and are a dependable option for climates with freezing winter temperatures like we have in Utah.
AFUE Rating
AFUE or Annual Fuel Utilization Efficiency measures the heating efficiency of furnaces. The minimum AFUE rating is 80. A rating of 80 essentially means that 80% of the energy used is becoming heat while 20% of it is being wasted. Mid-efficiency furnaces have an AFUE rating between 90-93% and high-efficiency furnaces range from 94-98.5%.
The higher the AFUE rating, the more the furnace will cost upfront. But you'll reap continued savings on utility bills over the lifespan of the furnace.
Single-Stage Vs Two-Stage Gas Furnaces
Single-stage furnaces are the most basic furnaces. If you have an older gas furnace in your home, it's probably this type. These operate at 100% capacity whenever they're running. It's all or nothing.
Two-stage furnaces have two settings: low and high. On the low setting, it runs at 60-65% capacity and on the high setting, it runs at 100% capacity. The different settings allow homeowners to use the low setting on spring and fall days.
Heat Pumps
A heat pump uses a minimal amount of electricity to operate and no fossil fuels, which makes it a more eco-conscious option. Heat pumps both heat and cool your home and use a lot less electricity than a standard electric furnace. 
Heat pumps are all electric systems which might make you think that they'd be less efficient than a gas-powered heating system. But since they transfer heat instead of generating heat, this makes them highly efficient as both heating and cooling systems.
Geothermal Systems
Geothermal systems are hands-down the most eco-friendly option. These systems are also referred to as ground-source heat pumps and they can both heat and cool your home.
They tap into the inexpensive, renewable energy right at your feet–the soil beneath your home. It's a renewable energy solution and an eco-friendly way to keep your home comfortable, and a cost-saving option for climate control within your home.
See what keeps our customers saying "I Love My Design Comfort" and contact us for heating installation.