Design Comfort is looking for honest, hardworking individuals to join our team! Design Comfort is well established HVAC company with an excellent reputation for performance and as a place to work.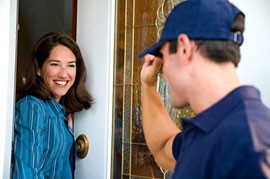 Ideal candidates will possess good driving records, excellent communication skills. Candidates should also be self motivated, mechanically inclined, eager to learn and well-groomed. If this describes you and you love to help others, then call Design Comfort to join our team. We have competitive pay and benefits. The work is to perform light duty residential maintenance on air conditioning systems, recognize customers' needs and discuss solutions Design Comfort can provide to address those needs. All applicants should be able demonstrate competence with all forms of digital modern communication. New hires must provide verification of the right to work in the United States. The company performs background checks on all new hires.
Design Comfort is a company with more than 20 years of history. When you need truly outstanding heating, air conditioning and plumbing services in Salt Lake City, UT, you need to call Design Comfort. Our skilled and highly trained technicians have the expertise and experience required to ensure that your home is as comfortable and convenience as possible. The company cares about its co-workers, and insists that they care about their customers.
Apply Online today!
We look forward to hearing from you.