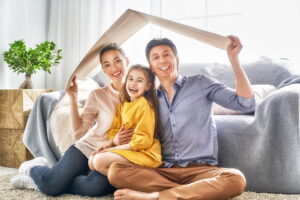 Heating season is back. You've likely already turned your heater on and have been keeping nice and warm as temperatures drop. But the weather ahead of us is only going to get colder and colder. It's a good idea to stay ahead of heating repair in Salt Lake City.
That's where our team comes in. We're here to help you with professional service for your heater. We also want to offer you homeowner maintenance tips that can make a difference for your heater now and in the many years to come. You can keep reading to learn more about our checklist for taking care of your heater this fall and winter season.
The Homeowner Maintenance Difference
There are some homeowners who think that a once-per-year appointment with our team of technicians is good enough for their heater. And it's true, there is a lot that our team can do for your heater. But the bottom line is we are only at your home for a few hours at most if you schedule a tune-up.
For the overwhelming majority of the year, heater care is in your hands. And the more steps you take to care for your heater, the more efficient it will be and the longer it will last. If you're not sure what steps you should be taking to care for your heater, that's OK. We are here to help you out. Aside from the checklist below, you can also give us a call anytime with your questions or concerns. 
Air Filter
One of the most important things you can do for your heater is changing out the air filter on a regular basis. The air filter has the important role of protecting your heater from dust and dirt. But if the filter gets too full, some of that dirt begins to make its way through the fibers. At the same time, air flow is being blocked going into the system.
Without adequate airflow, there is not air to heat and blow into your home. In addition to putting a strain on your heater, this can also cause short cycling. Your heater will turn on for a heating cycle, only to shut down as a safety precaution when there isn't enough airflow. Short cycling and greatly reduce the chances of a long lifespan for your heater.
Free Space
Another way to make sure that your heater is able to work at its best is by giving it plenty of room to do so. Your heater itself along with all of the air vents in your home need at least three feet of space around them to work the best. Otherwise, heat can get trapped inside of the vents and ductwork, posing fire hazards for your home in addition to increasing the likelihood that your heater overheats.
Cleaning
It is inevitable that some dirt and dust will get into your heater. Once a month, you can turn your heater off completely and allow it to cool down. Then open it up and wipe down the areas around the electric burners or ignition chamber.
This is a great way to help your heater last longer while also identifying signs of potential problems. If soot is building up too quickly or you notice rust, that's a sign that you need to give our team a call to schedule service.
See what keeps our customers saying "I Love My Design Comfort" and contact us for plumbing services.