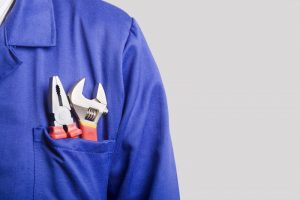 If you're like most homeowners, you aren't just going to let anyone into your home. You don't know the background of a stranger, nor even what their intentions are. So, why would you hire an AC repair technician without looking into their company, their credentials, and their credibility?
Read on to learn what kind of qualities you should look for when choosing an AC repair technician. Whether it's a small repair need or your system has completely broken down, you want a contractor you can trust to give you the information you need to make an educated decision about what to do next.
Level of Experience
When you are in the middle of summer and have an air conditioning crisis, it can be so tempting to just pick up the phone and dial the number of any handyman or woman with a bit of experience in mechanical and electrical devices. However, this can result in a headache for you and drain on your wallet.
Complex HVAC appliances are a challenge for even the most skilled general contractors. The last thing you need is to wind up paying even more to call in a specialized technician later to fix a problem created by "the last guy."
You also want to consider safety—the only kind of service professional who can ensure your HVAC services are done as safely as possible is a highly experienced technician. You can rest assured that a company with years of experience and dutiful education will have your safety in mind, in addition to the cost-effectiveness and efficiency of your HVAC systems and services.
Comprehensive Services
There are some HVAC companies out there that offer either one thing or the other—service, or sales. This means if you're hiring a company who only does repairs, you can't really count on them to be honest about when repairs are getting too costly for you, and your wallet will benefit more from an air conditioning upgrade.
An AC system replacement is typically much more cost-effective than yet another repair need. Generally speaking, a good rule of thumb is that if your next repair, or set of repairs, is going to cost you half of what a new system is worth (or more) it is better to replace the system.
Yes, that's an inconvenient service for most, this time of the year. However, you want to work with a contractor you can count on to be honest with you about your options, and who can provide each of the services you need, including installation and maintenance.
Customer Reviews
Oftentimes, the best way to determine the credibility and trustworthiness of an AC repair technician is the customer reviews they or their company are receiving. This is essentially a form of "word of mouth" advertising, and is absolutely an encouraging way to discover if a service professional is right for you.
When you're looking for a trusted HVAC contractor in Holladay, UT, reach out to our team. You'll quickly see what keeps our customers saying, "I Love My Design Comfort!"