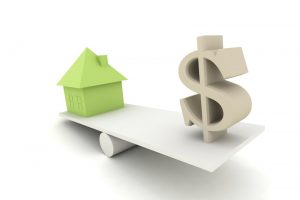 Winter is officially here, which means if you don't already have a fully functioning and efficiently operating furnace system, you're going to want one real soon! If you haven't scheduled heating maintenance yet, not to worry. In the absence of a complete system breakdown, it's never too late.
Sure, we recommend having maintenance done in the fall before you need your heating system the most, but it's more important that you have it done consistently—once a year—for optimal furnace effectiveness. But more on that below!
We will touch back on maintenance, but there are a few other things you can do to make sure you're using your furnace as efficiently as possible. Curious? Read on!
Consider a Thermostat Update
Your HVAC systems' thermostat might seem like a really small and unimportant component, but it actually has a big job. Sure, it's a "small" component in relation to other HVAC components, but it serves as the brain of both your heating and cooling systems.
This is the component through which you communicate with your furnace and air conditioner, and upgrading to even the most basic digital model—or even better, a programmable or WiFi thermostat—will help you start enjoying more efficient comfort.
Use Weatherstripping to Keep Drafts Out and Heat In!
The heat produced from your furnace can seep out through cracks in your doors and windows. This means you're losing energy that you're otherwise paying for. You'd do well to consider investing in weather stripping to seal your windows and doors, making sure that the heat in your home stays in your home.
Utilize Your Ceiling Fans
This might seem like an odd tip to be sharing for winter weather, but bear with us! Yes, when it is summertime, you utilize your ceiling fans in combo with your air conditioner—you'll have noticed that this helps distribute cooled air more effectively, and allows you to turn the thermostat up a few degrees, saving you money in the process.
This same concept can be applied to your heater! Simply by using a switch near the center of the fan, you can reverse the direction of the fan blades to pull heat down from the ceiling. This allows you to turn the thermostat up a few degrees, and therefore your heater won't cycle on as much—saving energy and money!
Scheduling Maintenance
As we alluded to above, scheduling routine maintenance tune-ups for your heating system is a guaranteed way to ensure that it works as efficiently and effectively as possible, throughout its lifespan.
During your maintenance session, our professionals will comprehensively inspect your furnace, checking for potential repair needs, and make adjustments. We'll also thoroughly clean the system. Each of these maintenance steps ensures that the furnace performs as well as it should.
What if you've read this blog post, but you aren't using a furnace as your heating system? Well, if you have a heat pump system, the same rules still apply—except that maintenance should be scheduled twice a year instead of just once, since it's doing twice the work. Reach out to our team to learn more!
See why our customers keep saying "I Love My Design Comfort," by contacting us today for your Salt Lake City furnace services!