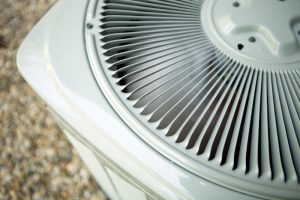 Would you ever turn down an opportunity to save money? Particularly when we're talking about your energy bills? In addition to your utility bills each month, you have to consider the cost of AC upkeep—maintenance, repairs, replacement costs if needed—it can be overwhelming.
But the thing is, there are pretty simple steps you can take to boost your air conditioning efficiency, and lower your monthly bills, even if you have an aging (10-15 years old) air conditioner. If your aging AC struggles to keep your home cool efficiently this summer, follow the tips we shared below! Some of them may seem like common sense, but honestly not a lot of people consider just how much these ideas help.
Turn Off Heat Producing Lighting
Most lighting within your home produces heat. This means it can add a couple of degrees, at least, to the room they're in. If you truly need the lighting, consider installing a dimmer switch to keep them low. When your home isn't being heated by its own lighting, your air conditioner won't run as often, and therefore won't use as much energy.
Run Your Ceiling Fans
All on their own, ceiling fans won't do much to cool down a room. In fact, they don't lower the temperature at all. What they do is circulate air better. This means if you're running your air conditioning system along with your ceiling fans, you're going to feel cooler.
And if you feel cooler, you can adjust your thermostat so the AC doesn't start running as early in the day.
Close Your Curtains
While summertime means you get to enjoy the light coming in from your windows, that light comes from the sun—and that sun is giving off radiant heat. Letting the sun come into south-facing windows means that those rooms are going to heat up a lot faster than they otherwise would.
By closing your curtains and/or lowering your blinds, you can shield the rooms in your living space from the warm rays of the sun, and help your air conditioner work more efficiently.
Consider a System Upgrade
What if the above-mentioned ideas don't really help much? If you have an aging air conditioner, and it's been well maintained, it may simply be that it's reached the end of its useful lifespan and simply doesn't have the ability to perform efficiently anymore. In some cases, replacement is truly the best option.
If you've been making frequent repairs, and your next repair is going to cost half or more of what your system is worth, it probably makes more financial sense to upgrade now, rather than making feeble attempts at helping it perform more efficiently.
Today's air conditioning models are built with efficiency in mind, so you'll automatically start saving money once you have a new system in, as long as it's professionally installed.
See what keeps our customers saying, "I Love My Design Comfort!" Contact us today for quality air conditioning services in Salt Lake City, UT.