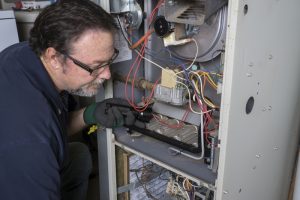 While there are certainly exceptions to the rule, it's safe to say that our weather is fairly predictable in our area. We would never expect to see snow in July nor would we expect to be able to use our swimming pools in January. That said, given that it's just about springtime, most homeowners in our area are getting ready to shut off their furnaces for the winter and turn their attention to air conditioning maintenance.
We definitely encourage this! Air conditioning maintenance will help ensure that your cooling system is clean, adjusted, and that any repair needs are taken care of.
But, speaking of repair needs, if your furnace needs any you'll want to manage them before you stop using your heater for the season. A suffering furnace sitting in wait all spring and summer means a potentially broken down furnace next fall.
So, how do you know if you have any furnace repair needs? Read on as we uncover some of the most common signs that you may be in need of heating service.